Our society was born in 1990 as a sole trader, day by day our business has grown and developed impressively; the headquarter occupies an area of about 5000 sq.m, 3000 of which under cover used for working and storage, reserved to the executive floor and to operational offices and more 2000 sq.m uncovered squares occupied by an ample place designed as a maneuver area even for large vehicles.
For our company, the quality of products and services we provide to our customers, represents a key success factor and it's applied systematically through activities that focus on the quality by using some of the most advanced technologies among the sector, a loading and downloading equipment to 25 tonnes, a fast, accurate, complete and reliable service and an highly quality standard at an extremely competitive price.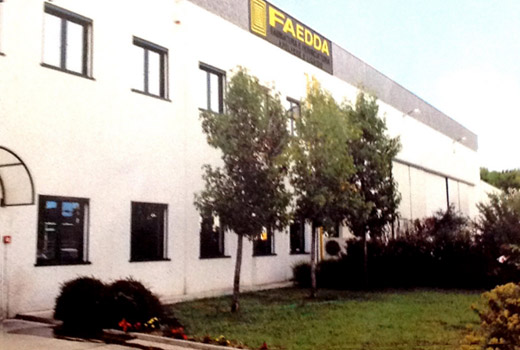 THE HEADQUARTER IN SOMAGLIA (LO) has:
Manual air blast cabinet 15 mt long x 5 mt large x 5 mt tall;
Sandblasting cabinet 2,70 mt x 2 mt;
Cabinet for powder coating 12 mt long x 2,5 mt large x 5 mt tall with its convention oven;
Cabinet for painting to 15 mt length with a chain system where all the carpentry pieces to paint are hanging to make the painting cycle faster and continuous;
Stainless steel shot peening cabinet 15 mt long x 5 mt large x 5 mt tall.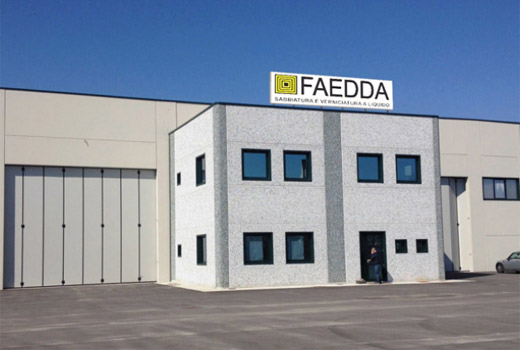 THE HEADQUARTER IN GARIGA DI PODENZANO (PC) has:
Sandblasting and painting cabinet 30 mt long x 6,5 mt large x 6 mt tall with cranes of 4,5 tonnes load capacity;
Painting system with heated cab 30 mt long x 4 mt large.
Our staff, professionally qualified, operate in accordance with the law UNI EN ISO 9001 and since february 2014 we have qualified sandblasters and painters for the painting cycle execution Norsok M501 Coating System n.1, System 6-B and System 6-C certified by inspector Nace 3rd level.
Upon request we can show the certification of painting activities by inspector Nace (all performed tests and photo report included)